Speakers' biographies
Philippe Aghion
Philippe Aghion is Professor at the Collège de France and the London School of Economics, and a fellow of the Econometric Society, of the American Academy of Arts and Sciences, and of the British Academy. Aghion has previously been Robert C. Waggoner Professor of Economics at Harvard University.
His research focuses on the economics of growth. With Peter Howitt, he pioneered the so-called Schumpeterian Growth paradigm which was subsequently used to analyze the design of growth policies and the role of the state in the growth process. Much of this work is summarized in their joint books Endogenous Growth Theory (MIT Press, 1998) and The Economics of Growth (MIT Press, 2009), in his book with Rachel Griffith on Competition and Growth (MIT Press, 2006), and more recently in Repenser l'Etat (Seuil, 2011). In 2001, Philippe Aghion received the Yrjo Jahnsson Award of the best European economist under age 45.
Philippe Aghion holds a PhD in Economics from Harvard University.
Marco Annunziata
Marco Annunziata is the Chief Economist and executive director of global market insight at General Electric Co., responsible for global economic, financial and market analysis to support GE's business strategy. Author of "The Economics of the Financial Crisis: Lessons and New Threats," published in 2011 by Palgrave MacMillan, Marco is a two-times winner of the Rybczynski Prize for best paper in business economics, awarded by the Society of Business Economists in London, and has written a number of papers on the latest technological innovations in industry and their economic impact. He has given a TED talk on innovation and is a guest lecturer at Harvard Business School and Stanford University.
Marco Annunziata joined GE in January 2011 after a long experience in the financial sector, where he was most recently Chief Economist at Unicredit, and previously Chief Economist for the Eastern Europe, Middle East and Africa region at Deutsche Bank in London. Prior to Deutsche Bank, he spent six years at the International Monetary Fund in Washington, where he split his time between emerging markets and advanced economies, and was involved in both regular country consultations and program loan negotiations.
Mr Annunziata holds a PhD in Economics from Princeton University. He lives in San Francisco.
Jennifer Blanke
Jennifer Blanke is Chief Economist at the World Economic Forum, overseeing economic research activities and leading the Global Challenge on Economic Growth and Social Inclusion. She joined the Global Competitiveness and Benchmarking team in 2002, and was head of the team from 2007-2014. She has written and lectured extensively on issues related to national competitiveness and has edited a number of competitiveness reports, with a particular regional focus on Western Europe and sub-Saharan Africa. From 1998 to 2002, she was Senior Programme Manager responsible for developing the business, management, and technology sections of the World Economic Forum's Annual Meeting in Davos, Switzerland. Before joining the Forum, Dr Blanke worked for a number of years as a management consultant for Eurogroup (Mazars Group) in Paris, France, where she specialized in banking and financial market organizations.
Dr Blanke holds a Master's degree in International Affairs from Columbia University, New York, US, and an MA and PhD in International Economics from the Graduate Institute of International Studies, Geneva.
Jacques Bughin
Jacques Bughin is a director at McKinsey and a director of the McKinsey Global Institute, McKinsey's business and economics research arm, and one of its three global co-leaders. He is also a leader in McKinsey's Media and Entertainment, Corporate Finance, and Strategy Practices and co-leads the Digital Economy Initiative, a recently launched McKinsey knowledge program.
Since joining the firm in 1992, he has been based in Amsterdam, London, Montreal, New York, and Toronto, working primarily with media, telecom, online services, health care, fintech, travel and logistics companies on a variety of issues, including marketing and sales, digital strategy, productivity, business technology, leadership, and organization.
He has co-authored numerous publications, including McKinsey Global Institute reports on globalization, Internet of Things, Big Data, and social technologies and numerous articles in the McKinsey Quarterly as well as academic journals on industrial economics, organization, digitization of firms, and corporate finance. His research has been published in leading international media.
Jacques is a frequent speaker at conferences and universities worldwide on a range of economic and technology trends. He is a fellow at the Aspen Institute, ECORE, a think tank on economic policy in Belgium, and at KUL University. He co-leads the McKinsey Advisory Board on media management at INSEAD.
Dimitri Corpakis
Dr Dimitri Corpakis, an engineer by training, leads the Unit on Spreading Excellence and Widening Participation, in the European Commission's Directorate General for Research and Innovation. Dr Corpakis has more than 30 years' experience in European affairs. Dimitri has worked in many policy areas including Education, ICT, Social Sciences and Humanities, and Regional Innovation Ecosystems with an emphasis on interactions and synergies between the Union's Research and Innovation and Cohesion Policy (European Structural and Investment Funds).
In recent years, Dr. Corpakis led DG Research's Unit on the Regional Dimension of Innovation (now called 'Spreading Excellence and Widening Participation') managing the FP7 Programmes on Regions of Knowledge and Research Potential, building links with the Union's Cohesion Policy, with a strong focus on developing Research and Innovation Strategies for Smart Specialisation (RIS3), ensuring the Commission's link with the Joint Programming Initiative Urban Europe and managing actions on closing the innovation divide (new Horizon 2020 Part IV on Spreading Excellence and Widening Participation, which published its first open calls for proposals in December 2013 (Teaming, Twinning and ERA Chairs).
Andreas Esche
Andreas Esche is Member of the Management Committee and Director of the Shaping Sustainable Economies Program at the Bertelsmann Stiftung in Gütersloh. He joined the Bertelsmann Stiftung in 1996 and was responsible for the Economics and Social Policy department. He then headed the Bertelsmann Stiftung's interdisciplinary Demographic Change Campaign from 2003 until 2008. Before joining the Stiftung, Andreas Esche was a Research Associate at Prognos AG in Basel /Switzerland and worked as Senior Consultant at the Centre Européen d'Expertise en Evaluation in Lyon/France.
Carl Frey
Carl Benedikt Frey is Co-Director of the Oxford Martin Programme on Technology and Employment at the Oxford Martin School, and Economics Associate of Nuffield College, both University of Oxford. He is also a Senior Fellow of the Programme on Employment, Equity and Growth at the Institute for New Economic Thinking in Oxford, and the Department of Economic History at Lund University. His research focuses the transition of industrial nations to digital economies, and subsequent challenges for economic growth, labour markets and urban development.
To secure impact for his research outside academia, Carl Frey is widely engaged in policy, advisory and media activities. In partnership with Citigroup, he works to help global leaders navigate the rapidly changing world economy. Over the course of his career, he has also worked with governments, such as the Digitalisation Commission of the Swedish Government, and acted as a Specialist Advisor to Digital Skills Select Committee at the House of Lords. He has further engaged as an external consultant to various international organisations (e.g. OECD and UN agencies) and leading corporations (e.g. Deloitte and PwC).
Dominique Guellec
Dominique Guellec is Head of the Science and Technology Policy (STP) Division, within the OECD Directorate for Science, Technology and Innovation. This division covers notably the following issues and activities: innovation policies, science policies, biotechnology and nanotechnology issues, national innovation studies, innovation for development, the STI Outlook, the Space Forum.
Mr. Guellec joined the OECD in 1995 and has worked in the DSTI on statistics and quantitative economic analysis of research and development, innovation and growth. From 2004-2005, Mr. Guellec was Chief Economist of the European Patent Office (Munich). Mr. Guellec has authored several books and many articles on patents, innovation and economic growth. His (co-) publications in English include The Economics of the European Patent System (Oxford University Press, 2007); From R&D to Productivity Growth: the Sources of Knowledge Spillovers and their Interaction (Oxford Review of Economics and Statistics, 2004).
Of French nationality, Mr. Guellec is a graduate from the École nationale de la statistique et de l'administration économique (ENSAE, Paris).
Agrita Kiopa
Dr. Agrita Kiopa is Deputy State Secretary and Director of the Higher Education, Science and Innovation Department at Ministry of Education and Science of Latvia. Currently she is involved in designing and implementing structural reforms of research and innovation system in Latvia. These reforms include redesign of core institutions of higher education and science – rules for institutional and competitive research funding, financing and governance of higher education, integration of higher education and research, consolidation of publicly funded research institutes. These reforms are a part of strategy for transformation of economy towards higher productivity, efficiency and change in the export structure. Previously she has been involved in evaluation of science capacity building projects in United States and capacity building of Latvian government.
Agrita Kiopa holds a Ph.D. in Public Policy from Georgia Institute of Technology.
William Maloney
William F. Maloney is Chief Economist for Equitable Growth, Finance and Institutions in the World Bank Group. Previously he was Chief Economist for Trade and Competitiveness and Global Lead on Innovation and Productivity. Prior to the Bank, he was a Professor of Economics at the University of Illinois, Urbana-Champaign (1990-1997) and then joined, working as Lead Economist in the Office of the Chief Economist for Latin America until 2009. From 2009 to 2014, he was Lead Economist in the Development Economics Research Group. From 2011 to 2014 he was Visiting Professor at the University of the Andes and worked closely with the Colombian government on innovation and firm upgrading issues.
Mr. Maloney received his PhD in economics from the University of California Berkeley (1990), his BA from Harvard University (1981), and he studied at the University of the Andes in Bogota, Colombia (1982-83).
He has published on issues related to international trade and finance, developing country labor markets, and innovation and growth. In addition to publications in academic journals, he coauthored Natural Resources: Neither Curse nor Destiny and Lessons from NAFTA, Does What you Export Matter: In Search of Empirical Guidance for Industrial Policy, as well as several flagship publications of the Latin American division of the Bank, most recently Informality: Exit and Exclusion.
Mr. Maloney was born in Boston, MA, on August 2, 1959.
Dr Youngah Park
Dr Youngah Park serves as the President of Korea Institute of S&T Evaluation and Planning (KISTEP) since 2013. She is a Professor of Statistical Mechanics at the Department of Physics at Myongji University since 1989. After completing her undergraduate studies at Seoul National University majoring in Physics, she received her PhD in Statistical Mechanics at the University of Pennsylvania in 1987.
Her research areas include critical phenomena, neural networks, soft matter, and biological physics. She has been the chair of the Women in Physics working group of Association of the Asia Pacific Physical Societies (AAPPS) since 2006 and chaired the local organizing committee of the 3rd International Conference on Women in Physics (ICWIP) in 2008. She was a member of the National Assembly of Republic of Korea from 2008 to 2012 and also served as a member of the Committee on Education, Science and Technology at the National Assembly. Her main areas of interest include role of innovation in science and technology, education, women in science, and gender issues.
Dirk Pilat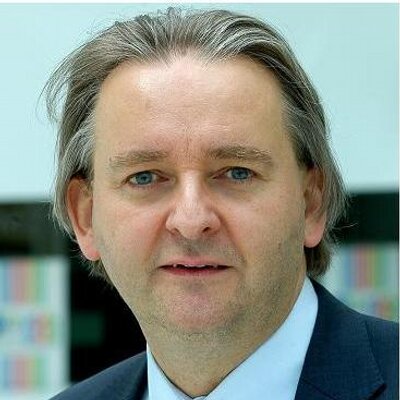 Dirk Pilat, a Dutch national, is Deputy Director of the OECD Directorate for Science, Technology and Innovation. As Deputy Director, he supports the Director of STI in pursuing the Directorate's programme of work and contributing to the achievement of the strategic goals of the Organisation as defined by the OECD Secretary-General.He joined the OECD in February 1994 and has worked on many policy issues since then, including the OECD Innovation Strategy and OECD Green Growth Strategy, as well as work on information technology and economic growth, climate change, labour markets, product market regulation, global value chains, productivity and entrepreneurship, as well as health innovation. Mr. Pilat was Head of the Science and Technology Policy Division from 2006 to January 2009, with responsibility for the OECD's Committee for Scientific and Technological Policy, and Head of the Structural Policy Division, with responsibility for the OECD's Committee on Industry, Innovation and Entrepreneurship, from February 2009 to December 2012. Mr. Pilat holds a PhD in Economics from the University of Groningen, in the Netherlands.
José Saenz
José Saenz was born and raised in Austin, Texas. He received a B.S. in Mechanical Engineering from Stanford University in 2000 and a M.Sc. in Mechatronics from the Otto-von-Guericke University in 2004 in Magdeburg, Germany. Since 2000 he has been working at the Fraunhofer Institute for Factory Operation and Automation in Magdeburg, Germany as a research fellow and project manager. His specialty is service robots, i.e. robots working in the real world performing dirty, dangerous and monotonous tasks such as sewer inspection, and safe, collaborative robotics for assistance in production. Since 2014 he has also been the Coordinator of the Industrial Robotics Topic Group of the euRobotics aisbl, the private half of the SPARC Initiative, the world's largest civilian-funded robotics innovation program.
Shahid Yusuf
Shahid Yusuf is currently Chief Economist of The Growth Dialogue at the George Washington University School of Business in Washington DC. He holds a Ph.D. in Economics from Harvard University, and a BA in Economics from Cambridge University. Prior to joining the Growth Dialogue, Dr. Yusuf was on the staff of the World Bank. Dr. Yusuf has written extensively on development issues, with a special focus on East Asia and has also published widely in academic journals. He has authored or edited 27 books on industrial and urban development, innovation systems and tertiary education, which have been translated into a number of different languages.
Montek Singh Ahluwalia
Montek Singh Ahluwalia is the former Deputy Chairman of the Planning Commission for India. For his outstanding contribution to economic policy and public service, he was conferred the prestigious 'Padma Vibhushan' by the President of India in 2011.
Mr. Ahluwalia previously served as the first Director of the newly created Independent Evaluation Office of the International Monetary Fund. Prior to this he held a number of positions in the Government of India, including Special Secretary to the Prime Minister, Commerce Secretary, Secretary in the Department of Economic Affairs, Finance Secretary in the Ministry of Finance, Member of the Planning Commission and Member of the Economic Advisory Council to the Prime Minister. He started his career in the World Bank as a Young Professional, following on from which he held various positions including Chief of the Income Distribution Division.
An Indian citizen, Montek Singh Ahluwalia has written on various aspects of development economics, including Indian economic policy and his articles have been published in a number of prominent Indian and international journals and books. He has received several honorary degrees including an honorary doctorate in Civil Law from the University of Oxford. He is an honorary fellow of Magdalen College, Oxford and a Member of the Board of Directors of the Global Green Growth Institute, South Korea. He received his Bachelor's degree from St. Stephens College, Delhi University, and later received an M.A. and an M. Phil degree in Economics from Oxford University, where he was a Rhodes Scholar.
Robert Atkinson
Robert Atkinson is founder and president of the Information Technology and Innovation Foundation (ITIF). With an extensive background in technology policy, he has conducted ground-breaking research projects on technology and innovation, is a valued adviser to state and national policy makers, and a popular speaker on innovation policy nationally and internationally. He is also the author of the books Innovation Economics: The Race for Global Advantage (Yale University Press, September 2012) and The Past and Future of America's Economy: Long Waves of Innovation that Power Cycles of Growth (Edward Elgar, 2005).
Before founding the ITIF, Atkinson was Vice President of the Progressive Policy Institute and Director of PPI's Technology & New Economy Project. He wrote numerous research reports on technology and innovation policy, covering issues such as broadband telecommunications, e-commerce, e-government, privacy, copyright, R&D tax policy, offshoring, and innovation economics. Previously, Atkinson served as the first executive director of the Rhode Island Economic Policy Council, and as project director at the Congressional Office of Technology Assessment.
Dr. Atkinson received his Ph.D. in City and Regional Planning from the University of North Carolina at Chapel Hill in 1989.
François Bourguignon
François Bourguignon is Emeritus Chair at the Paris School of Economics, of which he was director from 2007 to the end of January 2013. He has also been Director of Studies at the École des Hautes Études en Sciences Sociales. From 2003 to 2007 he was Chief Economist and Senior Vice President at the World Bank in Washington.
Trained as a statistician, he obtained a Ph.D in economics from the University of Western Ontario, followed by a doctorate from the University of Orléans in France. His work is both theoretical and empirical and primarily focuses on the distribution and redistribution of income in developing and developed countries. He is the author of several books and numerous articles in international economic journals. He has received a number of scientific awards during the course of his career and has taught at several international universities. He has long provided advice to various governments and international organisations.
Mete Çakmakci
Dr. Çakmakcı has been the Secretary General of the Technology Development Foundation of Turkey (TTGV) since 2009. TTGV is a not-for-profit public-private entity with a mission to support technology innovation in the Turkish private sector. Since 1991, TTGV managed over half a billion USD in public funds while supporting over 1000 projects in industrial R&D. TTGV has various activities to support technology clusters, commercialization of the research output, venture capital, technology transfer, industrial creativity, clean production and energy efficiency in SMEs.
Çakmakcı represents TTGV in various private equity and venture capital funds and fund of funds. Çakmakcı teaches on technology and innovation management in various major universities. His current interests include program and policy development on innovation, entrepreneurship and research and technology aspects of the industrial policy, regional development in high-tech; growth management, business strategy development, execution and business development in high-tech companies, particularly start-ups.
Dr. Çakmakcı is a Kauffman Fellow in VC, Class 16. He holds a B.S. in Electrical and Electronics Engineering from METU Ankara (1990), a MSc in Electronics Engineering and a Ph.D. with a degree minor in Manufacturing Engineering from Syracuse University, USA (1993 and 1998).
Carl J. Dahlman
Carl J. Dahlman is Special Advisor to the Director of the Development Centre at the OECD. He is in charge of the annual publication Perspectives on Global Development. He joined the OECD in September 2013 from Georgetown University where he was Associate Professor in the School of Foreign Service from 2005 to 2013. Prior to that he spent 25 years at the World Bank in various research, policy, and managerial positions, including: Resident Representative in Mexico (1994-1997), Staff Director of the 1998/1999 World Development Report -Knowledge for Development, Manager and Senior Advisor at the World Bank Institute (1999-2004), Division Chief Private Sector Development, Division Chief for Industrial Strategy and others. Mr Dahlman has an extensive publications record including ten books and numerous articles. His most recent books include The World under Pressure: How China and India are Influencing the Global Economy and Environment (Stanford University Press, 2012), Perspectives on Global Development: Facing the Middle Income Challenge (OECD, 2014), Securing Livelihoods for All: Foresight for Action (OECD 2015) and A New Rural Development Paradigm for Developing Countries for the 21rst Century (2016) and Harnessing the Digital Economy for Developing Countries (Development Centre working paper, forthcoming 2016). Mr. Dahlman holds a PhD degree in Economics from Yale University, and a BA in International Affairs from Princeton University.
Douglas Frantz
Mr. Douglas Frantz took up his duties as Deputy Secretary-General of the OECD on 2 November 2015. In this role, he is actively contributing to the strategic direction of the OECD's development agenda, notably in the context of the cooperation with the United Nations toward the achievement of the Sustainable Development Goals by 2030. In addition to focusing on OECD's regional initiatives in South East Asia, the MENA region, Latin America and Africa, he oversees the Organisation's global relations portfolio.
Prior to joining the OECD, Mr. Frantz was Assistant Secretary of State of Public Affairs in the U.S. State Department. He was responsible for communications and social media worldwide, leading a bureau of more than 300 staff. Before joining the State Department, he worked for then-Senator John Kerry as deputy staff director and chief investigator of the Senate Foreign Relations Committee.
He was a newspaper reporter and editor for more than 35 years, reporting from 40 countries and covering major conflicts including both Gulf wars and the Afghan war. He shared a Pulitzer Prize for coverage of the aftermath of 9/11 while at the New York Times. He also is the author of 10 nonfiction books.
Mr. Frantz holds a B.A. from DePauw University, and a Master of Science from Columbia University Graduate School of Journalism.
Christine Greenhalgh
Christine Greenhalgh became Professor of Applied Economics (now emeritus), University of Oxford, and is an Emeritus Fellow of St Peter's College, Oxford. In the later part of her career she has undertaken research in the economics of innovation, intellectual property (IP) and technological change and acted as the Economics Research Director of the Oxford Intellectual Property Research Centre. In 2012 she became an Honorary Professorial Fellow in the Melbourne Institute of Applied Economic and Social Research and in 2015 she also became Adjunct Professor at the Centre for Transformative Innovation, Swinburne University of Technology.
Prof. Greenhalgh's empirical research documented the extent of patents and trademarks held by large UK production firms and estimated the value of this intellectual property. Another study focused on trademarks use by service sector firms, which were neglected in existing literature despite their major importance in economic output and employment. She published a wide-ranging advanced textbook with her former colleague, Mark Rogers, titled: Innovation, Intellectual Property, and Economic Growth, Princeton University Press 2010. She has recently turned her research focus towards IP issues facing emerging and developing economies, with a particular interest in India.
Christine Greenhalgh holds a Ph.D. from Princeton University.
Danny Leipziger
Danny Leipziger is Professor of International Business and International Affairs, George Washington University, and Managing Director, the Growth Dialogue, a network dedicated to examining the issues of sustainable and shared economic growth. He is former Vice President of the Poverty Reduction and Economic Management Network (2004–09) at the World Bank. Over the course of his 28-year career at the World Bank, he has held management positions in the East Asia Region and the Latin America and Caribbean Region as well as in the World Bank Institute. Prior to joining the Bank, Dr. Leipziger served in senior positions at the U.S. Agency for International Development and the U.S. Department of State. He also has been a Vice Chair of the independent Commission on Growth and Development (2006-2010). He holds a Ph. D. in economics from Brown University and has published widely in the areas of development economics and finance, industrial policy, and banking, including books on Korea, Chile, and East Asia and recent volumes Globalization and Growth (with Michael Spence) and Stuck in the Middle (with Antonio Estache) and Ascent after Decline: Regrowing Global Economies after the Great Recession (with Otaviano Canuto). He has published more than 40 articles in refereed journals on economic development and finance. His most recent monograph, Restarting Global Economic Growth (with M. Spence, R. Kanbur, and J. Manyika) is the result of a Bellagio 2015 Conference organized by the Growth Dialogue and the Rockefeller Foundation. Dr. Leipziger is a frequent contributor to the Financial Times. He has written for Project Syndicate, and is often called upon by the international media as a commentator on global economic issues.
Alistair Nolan
Alistair Nolan is a Senior Policy Analyst in the OECD Directorate for Science, Technology and Innovation, where he focuses on public policies to foster innovation. He is currently managing a project entitled "Enabling the Next Production Revolution". He recently managed a two-year OECD project to assess the role of intangible assets in innovation and growth, leading to the book "Supporting Investment in Knowledge Capital, Growth and Innovation". For a number of years he specialised in the assessment of all aspects of public policy towards entrepreneurship. He has also prepared OECD policy recommendations on business networks and enterprise clusters. He has also specialised in the evaluation of public policy.
For three years Mr.Nolan worked in the OECD's Directorate for Education to develop a programme to provide objective measures of the skills of the adult populations across the OECD area (Programme for the International Assessment of Adult Competencies – PIAAC). Mr.Nolan also worked for two years managing a team of OECD analysts assessing the quality of the environment for direct investment in ten OECD non-member countries.
Prior to joining the OECD he worked as one of a small group of staff responsible for monitoring and evaluating the technical assistance programme of the United Nations Industrial Development Organisation.
Mr. Nolan holds an M.Phil. from Cambridge University in the Economics and Politics of Development, as well as post-graduate qualifications in corporate finance, financial economics, and studies in environmental economics and project finance.
Caroline Paunov
Caroline Paunov is a Senior Economist at the Directorate for Science, Technology and Innovation of the OECD. She is managing the OECD's "Innovation for Inclusive Growth" project, which aims at assessing how innovation affects inclusive growth. Caroline also leads work on national intellectual property rights systems in emerging countries and on the evaluation of impacts of public research on innovation. Her academic research work focuses on enterprise development issues, including firms' productivity and innovation performance, as well as the impacts of foreign direct investment, trade and liberalization policies. Her research has been published in leading academic journals, including the Review of Economics and Statistics, the Journal of Development Economics, the Canadian Journal of Economics and Research Policy.
Previously, Caroline worked for the World Bank, the United Nations and cooperated on various projects for the public sectors in Brazil, Spain and Germany. She holds a B.A. and M.A. (Hons) from the University of Oxford, a M.Sc. from the University Pompeu Fabra and a Ph.D. in Economics from the University of London.
Ganesh Rasagam
Ganesh Rasagam is Practice Manager at the World Bank Group Global Practice on Trade and Competitiveness. He has 30 years experience in the public and private sector of infrastructure and development. His core areas of expertise are in Special Economic Zones, sub-regional economic development and regional integration, industrial competitiveness and infrastructure. Prior to joining The World Bank in 2003, Mr. Rasagam was the Chief Executive Officer of a development consulting firm in Penang, Malaysia that specialised in the design and implementation of national and sub-national competitiveness strategies.
Manuel Trajtenberg
Professor Manuel Trajtenberg is currently a member of the Knesset, the Israeli Parliament. Prof. Trajtenberg served as Chairman of the Budgeting and Planning Committee of the Council for Higher Education in Israel from September 2009 through December 2014. From 2006 through 2009 he was the (first) Head of the National Economic Council at the Prime Minister Office, and chief economic advisor to the Prime Minister.
In August 2011 he was appointed Head of the Government Committee for Social and Economic Change, following the mass protests of the summer of 2011. The Committee issued a thorough report with detailed recommendations on taxes, social services, market competition, the cost of living, and housing, many of which have already been implemented. The report contains also a conceptual discussion of social justice, and of long term economic policies to reflect it.
Trajtenberg has been a Professor of Economics at Tel Aviv University since 1984, obtained his Ph.D. at Harvard University, held visiting positions at Harvard and Stanford University, is a Research Associate of the NBER in Cambridge, USA, and of the CEPR in London, UK, and was a Fellow of the Canadian Institute of Advanced Research. His main research interests are in the economics of innovation, patents, industrial organization, R&D policy, growth and development. Prof. Trajtenberg served as Head of the Science, Technology and the Economy (STE) Program at the Neaman Institute for Advanced Studies, Technion, and as a consultant for the World Bank on R&D and Innovation Policies for Development. Prof. Trajtenberg has published books and numerous articles in leading scientific journals, and is regarded as one of the world leading experts in the field of R&D and Innovation.
Trajtenberg has contributed widely to the formulation of economic and social policy in Israel, including the design of fiscal rules, policies towards the Arab minority and the ultraorthodox, innovation policy, and Higher Education; he also served as advisor to various ministers and to chief scientists at the Ministry of Industry, Trade and Labor.